How Much Money Do Home Decor Bloggers Make?
Do you love interior design? If so, you may be curious about how much money your favorite home decor bloggers make.
How much money do home decor bloggers make? Let's find out! The amount of money that home decor bloggers make can vary widely. Some home decor hobby bloggers may only make a few hundred dollars per month, while others with interior design businesses may make several thousand dollars a month or more.
Factors that can influence a blogger's income include the size of their audience, the amount of interior design clients they have, the number of sponsored posts they do, and their ability to monetize their blog through affiliate marketing, display advertising, or other means.
It's worth noting that many home decor bloggers have other income streams such as e-commerce shops, interior design services, brand partnerships, and book deals.
Let's take a look at some popular home decor bloggers and estimate how much money they make each month.
I run my own home decorating blog which earned approximately $300,000 last year and received about 3,339,885 sessions total. In other words, I earned $25,000 per month from 278,323 monthly visits. Doing some quick calculations (25,000/278,323)*1000, that means my home decor blog has a $90 RPM.
Most of my blog traffic comes from Google and Pinterest. I can use Similar Web to check out the number of search engine pageviews that several prominent home decor bloggers receive. Based on these numbers, we can estimate what some of the best home decor bloggers earn.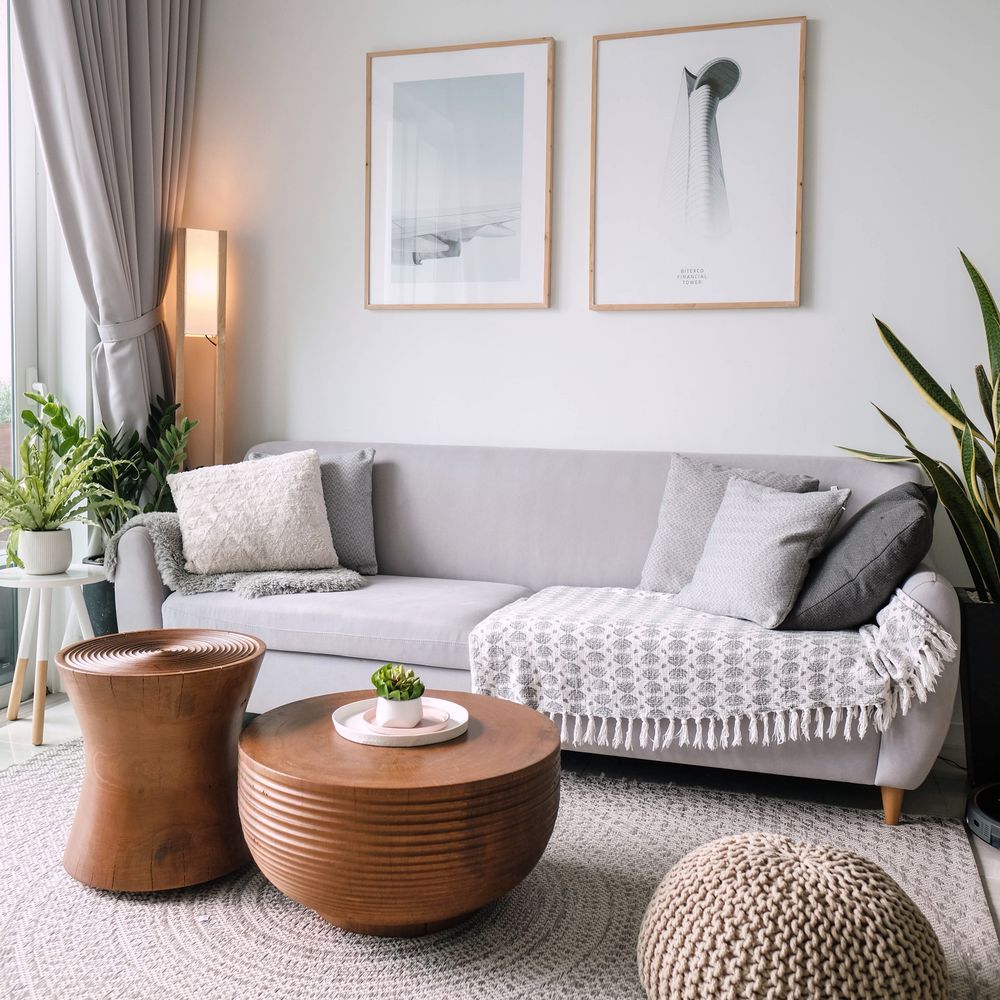 Apartment Therapy
Apartment Therapy was founded in 2004 by Maxwell Ryan. It has grown into a full blown digital publishing media company, even though it started as a blog. Apartment Therapy is a home design and decor website that offers inspiration and ideas for interior design, as well as products for sale through affiliate partnerships and advertising. Their business model is primarily based on generating revenue through advertising, affiliate marketing, and sponsored content. The blog offers premium content and e-commerce services to their members, further diversifying their revenue streams.
Apartment Therapy received 12,000,000 visits each month according to SimilarWeb. Based on an RPM of $90, we can estimate that the Apartment Therapy home decor blog earns $1,080,000 per month, which is more than $12,000,000 per year. That doesn't even consider Pinterest traffic. Wow!
Studio McGee
​​Studio McGee is a design and home decor company founded by husband and wife team Shea and Syd McGee in 2014. The company is known for its chic and accessible approach to interior design and has a popular blog that features design tips, before and after transformations, and product recommendations. The Studio McGee business model is based on providing interior design services to clients, as well as selling a carefully designed selection of home goods, furniture, and decor through their online store and partnerships with retailers like Target. They also have a Netflix TV show which boots their reputation further.
The McGee blog generates revenue through advertising, affiliate marketing, and sponsored content. It receives approximately 600,000 views from search engines per month according to Similar Web. Let's estimate that another 400,000 pageviews come from Pinterest each month. Based on these figures, we can estimate that the Studio McGee blog earns about $90,000 each month.
Eye Swoon
Eye Swoon is a lifestyle and design brand founded by Athena Calderone in 2010. The brand is centered around Calderone's popular Brooklyn, NY blog, which features recipes, design inspiration, and her thoughts on fashion, art, and culture. Eye Swoon's business model includes revenue generated through sponsored content, affiliate marketing, and advertising partnerships, as well as offering consulting services for brands and hosting events.
Calderone recently did a collaboration with Crate & Barrel which surely gave her blog a good boost in income. She also recently launched a product line, which includes tabletop items, accessories, and home goods.
Eye Swoon received about 90,000 monthly visits from search engines. Let's estimate she receives 110,000 more monthly visits from Pinterest and direct traffic. That means her blog gets around 200,000 visits each month. At a $90 RPM, we can estimate the Eye Swoon blog revenue at $18,000 monthly.
Liz Marie Blog
Liz Marie Blog is an American lifestyle and farmhouse home decor blog founded by Liz Marie Galvan. The blog features modern farmhouse home tours, DIY projects, decorating tips, and other lifestyle content. Liz Marie has built a loyal following and leverages her personal brand to generate revenue through sponsored content, affiliate marketing, and advertising partnerships. She has also published several books which can be purchased by her readers through her blog. Her blogging business is focused on inspiring and helping her followers create beautiful and functional country homes, and she has become a trusted source for farmhouse home decor and design advice.
Liz' blog gets around 170,000 monthly visits from Google, and probably the same amount from Pinterest. Let's assume with these traffic sources plus direct traffic, that Liz Marie gets 360,000 pageviews per month. Based on this traffic, and an RPM of $90, we can estimate that Liz earns about $32,000 per month from her home decor blog.
Amber Interiors
Amber Lewis is an interior designer and founder of Amber Interiors, a full-service interior design firm based in Calabasas, California. She is known for her signature bohemian-inspired aesthetic and has gained a large following on social media for her design work and home decor content.
Her blog, All Sorts Of, gets only around 30,000 visits per month according to Google, so it's safe to assume the majority of her income comes from her interior design business, Amber Interior Design and her e-commerce shop, "Shoppe." Nevertheless, her blog opened the doors to all these businesses and so we can estimate she earns a very healthy income into the millions.
It is not easy to make a living just by blogging about home decorating. Blogging is a time-consuming and competitive field, and many bloggers struggle to make a consistent income. These home decor bloggers prove it's possible!