5 Best Visual Bookmarking Sites for Bloggers
Bookmarking sites have been around for years, but bookmarking with pictures and links has become more popular in recent years thanks to the ubiquity of mobile devices. Visual bookmarking apps allow you to keep track of your favorite images, so you can return to them whenever you need inspiration or find yourself without internet access.
What is a Visual Bookmarking Tool?
A type of bookmarking site that doesn't just let you save articles or photos — it lets you save them in images and collages. Its whole purpose is to help you organize and display your favorite content in one location instead of a million separate folders or bookmarks.
Most visual bookmarkers are easy to use and come with an Instagram-like interface for browsing, posting content, liking other people's posts, and commenting on their pictures.
Benefits of Visual Bookmarking Sites
As more and more of our internet lives happen on mobile devices, these bookmarking sites make it much easier to save web pages for later. These websites are all about curating images and other media to visually represent the content you find online.
Most offer unique ways to collect information from different sources in one place, making it easy to come back later and find that material again in an organized way. Whether you're managing social media, blogging, or doing research for a project, there's an app for you!
Best Visual Bookmarking Apps
Dropmark
Dropmark helps you capture anything on your computer screen. It's best for collecting long stories, articles, recipes, etc. because it allows you to add as many screenshots as you want and even lets you write comments on them.
This is a great tool if you don't have time to read something in its entirety but want to save it for later or share it with someone else who might be interested.
Raindrop.io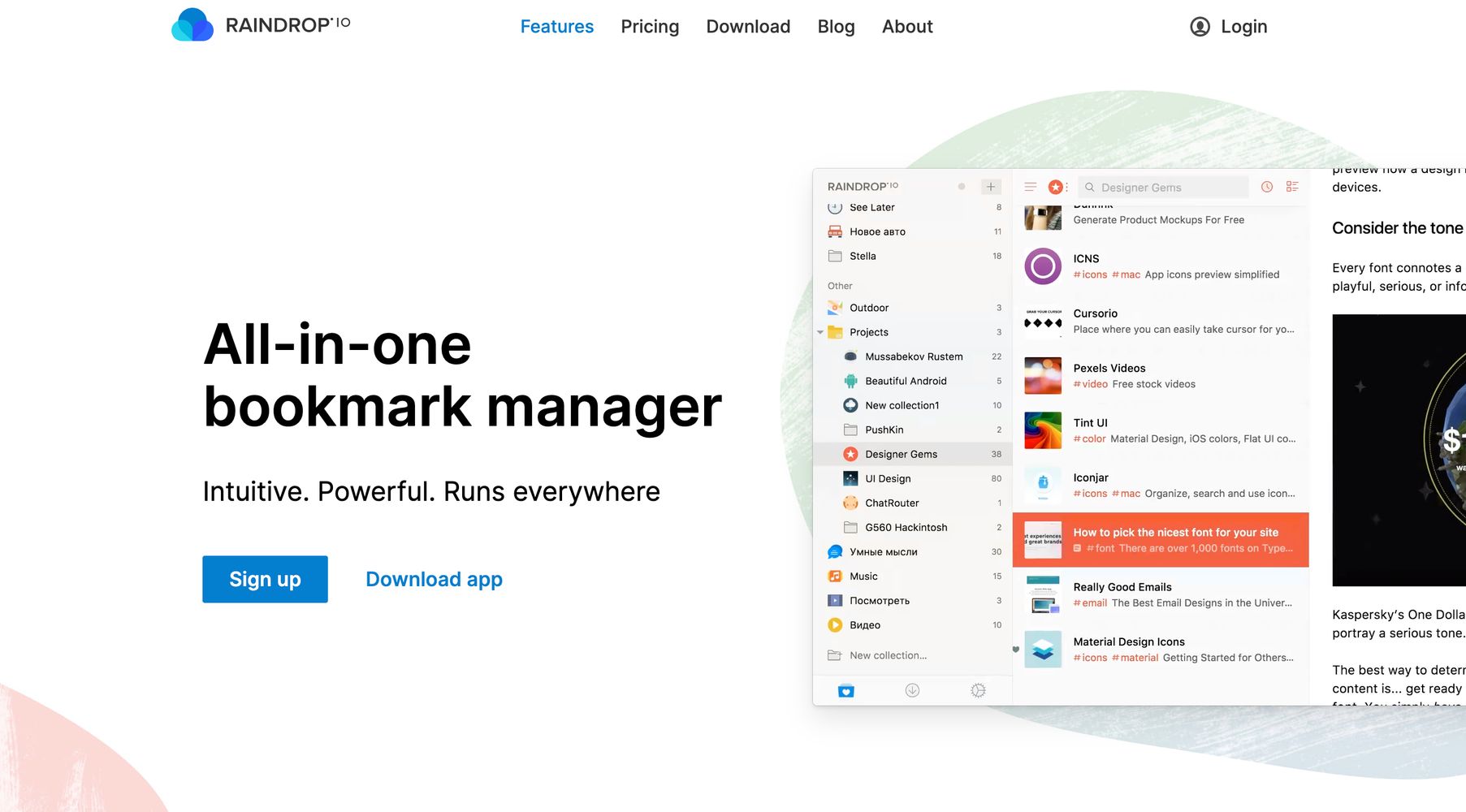 Raindrop is a simple way to store an image with your own notes and tags. It's easy to use and backed by privacy-friendly security. The site does not require registration, so you can quickly save any picture you like, add some text for later reference, and move on.
In addition to saving images online, Raindrop also offers apps for iOS and Android devices as well as desktop versions for Windows and Mac OS X operating systems.
WeHeartIt
WeHeartIt lets you easily save photos from anywhere online or upload your own images with a click of a button. You can even make collages, slideshows, and photo books right on their site.
While it doesn't have quite as many features as some other bookmarking sites, it's still one of our favorites because it's so easy to use and has a great interface that makes saving things easy and fun.
Google Keep
Google Keep is Google's version of a visual bookmark app; it lets you save information in notebooks as lists, individual list items, or as photos. You can also choose to sync your data with your other devices for quick access on the go. It doesn't have many features and is fairly basic, but if you need something simple and easy to use, Google Keep may be a good option for you.
Pocket
Create private bookshelves of what you want to read later and access them from anywhere with your browser or mobile device with Pocket. This website is super simple to use and lets you organize content in a way that makes sense for you.
It is great for following along with your interests, whether it's fashion blogs, design blogs, technology blogs, or even just new industry developments.