11 Best Travel Content Sites in the Online Media Industry
Creating a travel blog is the dream of many explorers who want to transform their passion for travel into a lucrative business. We have compiled a list of exemplary travel content websites that have successfully monetized their blogs, providing valuable insight and inspiration for aspiring travel bloggers.
Not only have these websites enraptured their audiences with engaging travel content, but they have also discovered novel ways to generate revenue, whether through advertising, affiliate marketing, sponsored content, or the sale of travel-related products and services.
By analyzing what makes these blogs stand out in the travel niche, you can gain valuable insights into the strategies that can help you launch your own monetized travel blog and transform your wanderlust into a sustainable income source.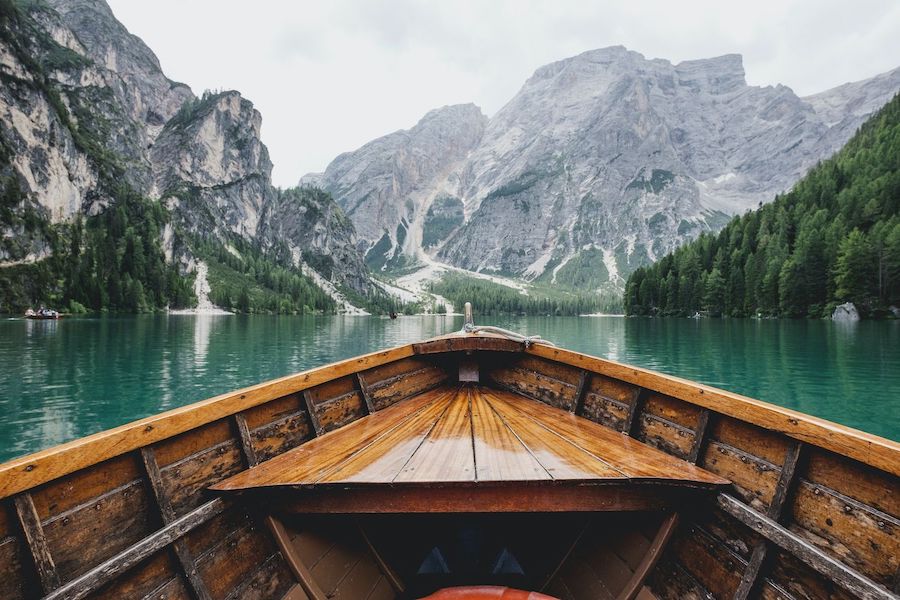 Best Travel Content Sites
Numerous websites have leveraged the power of media monetization in the dynamic landscape of travel-related content. Here are prominent digital-native travel content websites and their successful strategies. Some of these travel content businesses are owned by larger media companies, while others have remained independently owned and operated. Pageview estimates have been provided by SimilarWeb.
ThePointsGuy.com
Specializing in travel rewards and frequent passenger information, ThePointsGuy.com caters to a niche audience. ThePointsGuy.com was founded by Brian Kelly in 2010. Today, it is a part of Red Ventures, the parent company. It gets around 13,000,000 monthly pageviews.
Affiliate marketing, partnerships with credit card companies, sponsored content, and an e-commerce section selling travel-related products are monetization techniques. This blog attracts readers interested in maximizing their travel benefits from credit card points and provides financial advertisers with a savvy audience.
TheCultureTrip.com
TheCultureTrip.com is a prime example of a successfully monetized travel blog with a contributor-driven blend of curated cultural content from around the globe. TheCultureTrip.com was founded by Dr. Kris Naudts in 2011. It is currently operated by the Culture Trip Ltd. It gets around 8,000,000 pageviews of traffic each month!
It is distinguished by its emphasis on storytelling, which combines stunning visuals with in-depth articles that delve into the core of destinations. Sponsored content, affiliate marketing, and native advertising are seamlessly incorporated into the blog's engaging travel narratives to generate revenue. The site has since expanded into selling preplanned trips anyone can join with professional itineraries.
By fostering partnerships with local specialists and tastemakers, TheCultureTrip.com provides useful travel advice for an authentic and immersive experience. This strategy has not only attracted a large audience but also positioned it as a lucrative platform for advertisers seeking to reach an engaged and culturally inquisitive audience.
LonelyPlanet.com
LonelyPlanet.com is an authority in the travel industry on a global scale. Lonely Planet was founded as publishers of travel guides by Tony Wheeler and Maureen Wheeler in 1972. As of now, it is owned by Red Ventures. The site gets a whopping 6,000,000 of traffic each month.
Its various monetization techniques include display advertising, affiliate marketing, book sales, and a subscription service. The brand's global reach and reputable status make it an attractive platform. Particularly, the subscription service offers exclusive travel content and resources, attracting subscribers with in-depth information and planning tools.
TripSavvy.com
TripSavvy.com is a massive travel site that caters to travelers of all types, offering practical, expert-driven advice on various aspects of travel, from destination guides to travel tips and recommendations. TripSavvy.com was launched by Dotdash, an evolution of About.com, in 2017. Dotdash, the parent company, was acquired by IAC. It currently gets around 5,000,000 pageviews each month.
What makes TripSavvy.com a monetization success story is its incorporation of affiliate marketing, display advertising, and sponsored content. The blog effectively integrates affiliate links into its well-researched articles, allowing readers to conveniently book accommodations, activities, and transportation.
Its extensive library of informative content and emphasis on user-friendly travel advice make it a trusted resource for both travelers and advertisers, creating a win-win situation that generates revenue while assisting travelers in planning memorable journeys.
PlanetWare.com
What sets PlanetWare.com apart is its focus on comprehensive destination guides, which include detailed itineraries, top attractions, and practical travel advice. This blog has effectively monetized its platform through a combination of display advertising, affiliate marketing, and a premium subscription service.
PlanetWare.com's founder details are somewhat obscure but according to OpenCorporates, it's run by Sarfraz Moledina. It operates independently, with no known parent company. Nevertheless, it receives around 5,000,000 visits every month from readers.
By offering a wealth of free content, it attracts a broad audience, and strategically placed display ads generate revenue. The site incorporates affiliate links to booking platforms, allowing readers to conveniently plan their trips. This diverse revenue approach ensures that PlanetWare.com thrives as both a valuable digital resource for travelers and a profitable venture in the travel blogging realm.
TheTravel.com
TheTravel.com has mastered the art of appealing to a wide variety of travel interests. It is a part of the Canada-based Valnet Inc. network and gets an impressive 3,500,000 pageviews each month.
This travel site provides comprehensive travel-related content, including destination guides, hotel evaluations, and travel advice, making it a one-stop resource for travelers. Its primary source of revenue is display advertising, which allows brands to exhibit their products or services to a large, engaged audience. TheTravel.com has created a magnet for both readers and advertisers by casting a wide net and continuously delivering fresh, engaging content.
TravelAwaits.com
TravelAwaits.com unique proposition is providing personalized travel suggestions that resonate with an older, 50+ retirement-aged audience. It gets around 3,000,000 page views each month so the strategy is solid! The site was established in 2018 by Kasey Grelle, and it is a part of Quillt Media, recently sold to Ryan Graves' Saltwater Capital company based in Hawaii.
The primary monetization strategies consist of sponsored content, affiliate relationships, and display ads. The subscription service, in particular, caters to travelers seeking exclusive insights and discounts tailored to their preferences. TravelAwaits.com effectively monetizes its platform by targeting its content to a specific audience and providing additional value via subscriptions.
TheCrazyTourist.com
Visual appeal and extensive content are the defining characteristics of TheCrazyTourist.com, created by founder Jan Meeuwesen in the Netherlands. The destination guides on this blog cover even the smallest and most obscure towns in rural destinations, drawing readers into the process of exploration no matter where they are. TheCrazyTourist mainly publishes "Best things to do" articles for every place under the sun, reaching 2,000,000 visitors every month.
The primary sources of revenue are display advertising, sponsored posts, and affiliate marketing. TheCrazyTourist.com pumps out content to showcase travel activities by producing to-the-point content in an easy-to-read format.
Touropia.com
Touropia.com, owned by Robin van Meteren in the Netherlands, is well-known for its list-style travel content, which makes it simple for readers to rapidly absorb information about destinations to the tune of 1,700,000 pageviews per month. Display advertisements, sponsored content, and affiliate marketing drive its monetization efforts. Its concise and well-organized travel suggestions facilitate efficient trip planning for an audience actively pursuing travel inspiration.
TravelLemming.com
TravelLemming.com has discovered its niche by promoting off-the-beaten-path destinations, which resonates with travelers looking for local experiences. It was founded by American Nathan Hake and gets 1,500,000 page views per month. This blog is monetized through affiliate marketing, sponsored posts, and product recommendations related to travel. By catering to the unconventional traveler and promoting lesser-known destinations, TravelLemming.com attracts both adventurous readers and brands seeking to capitalize on this expanding market segment.
BusyTourist.com
BusyTourist.com, founded by Jerric Chong in Singapore, fully understands time-sensitive travelers who require quick and efficient travel solutions. 1,000,000 people visit the travel site each month. By providing concise guides and itineraries, this blog serves a specific demographic. Display advertisements and affiliate marketing are key revenue sources. These strategies make BusyTourist.com an attractive platform for advertisers wishing to reach travelers in search of effective trip-planning resources.
---
These monetized travel sites serve as illustrative examples of how to provide valuable travel content while effectively generating income. By providing engaging, informative, and user-friendly content, they have not only attracted and retained readers, but also created attractive platforms for advertisers and partners anxious to connect with their particular audiences.
Whether you are launching a new travel blog or enhancing an existing one, these examples provide valuable insight into a variety of strategies that can turn your travel passion into a sustainable source of income.