5 Ways to Make Pinterest Graphics for Free
Looking for free Pinterest graphic design tools? Here are five of my favorite ways to make Pinterest graphics for free.
Putting out fresh content often is a key part of my Pinterest traffic strategy. The Pinterest algorithm rewards accounts with new pins posted every day or at least as often as possible. Since pinning manually can be a pain, I rely on Tailwind to push my pins out at equal intervals every day of the week. If you're on a budget, you can read my guide on how to schedule pins for free, of course.
When it comes to creating content, I count on these Pinterest design tools to help me design beautiful pins that get high click through rates!
Easy design tool Canva is highly regarded as the best program to create free Pinterest graphics.
I love using Canva for their creative layouts specifically, which allow me to easily drag and drop as few as three and up to 12 images in a neatly organized collage layout.
Searching for free stock images can be a pain as they do not allow you to filter by those that are free and those which cost money without becoming a premium member. (Kind of ironic you have to pay to see the free images!)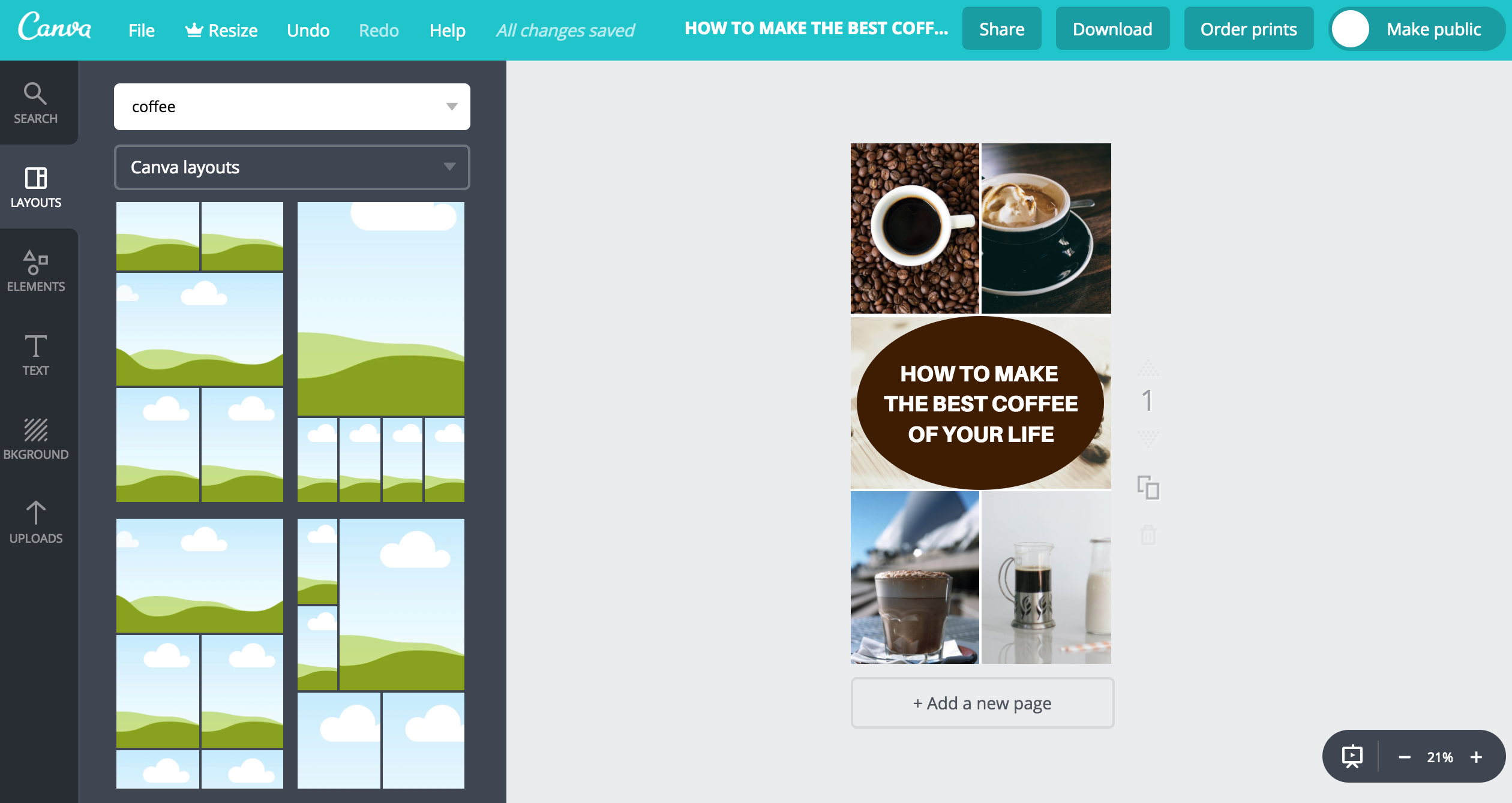 Resizing a graphic is also a "premium" feature that the following two tools do not block in their free version.
Crello is very similar to Canva in that it has ready-made templates for all kinds of social media graphics. The main difference is that when adding photos you can sort by which are free and which are not, however, you can't really search for specific photos (like "Coffee") the way you can in Canva. Photos are grouped into a handful of categories.
Snappa is another Canva-imitator that seems to be a little better than Crello in that it does allow you to search for specific types of images. The downside is that it does not allow you to save your work, even after creating an account. This shouldn't be an issue for most users who just want to create a graphic and download it right away.
I love the "Graphics" section of Snappa which allows me to quickly pull in small illustrations or icons!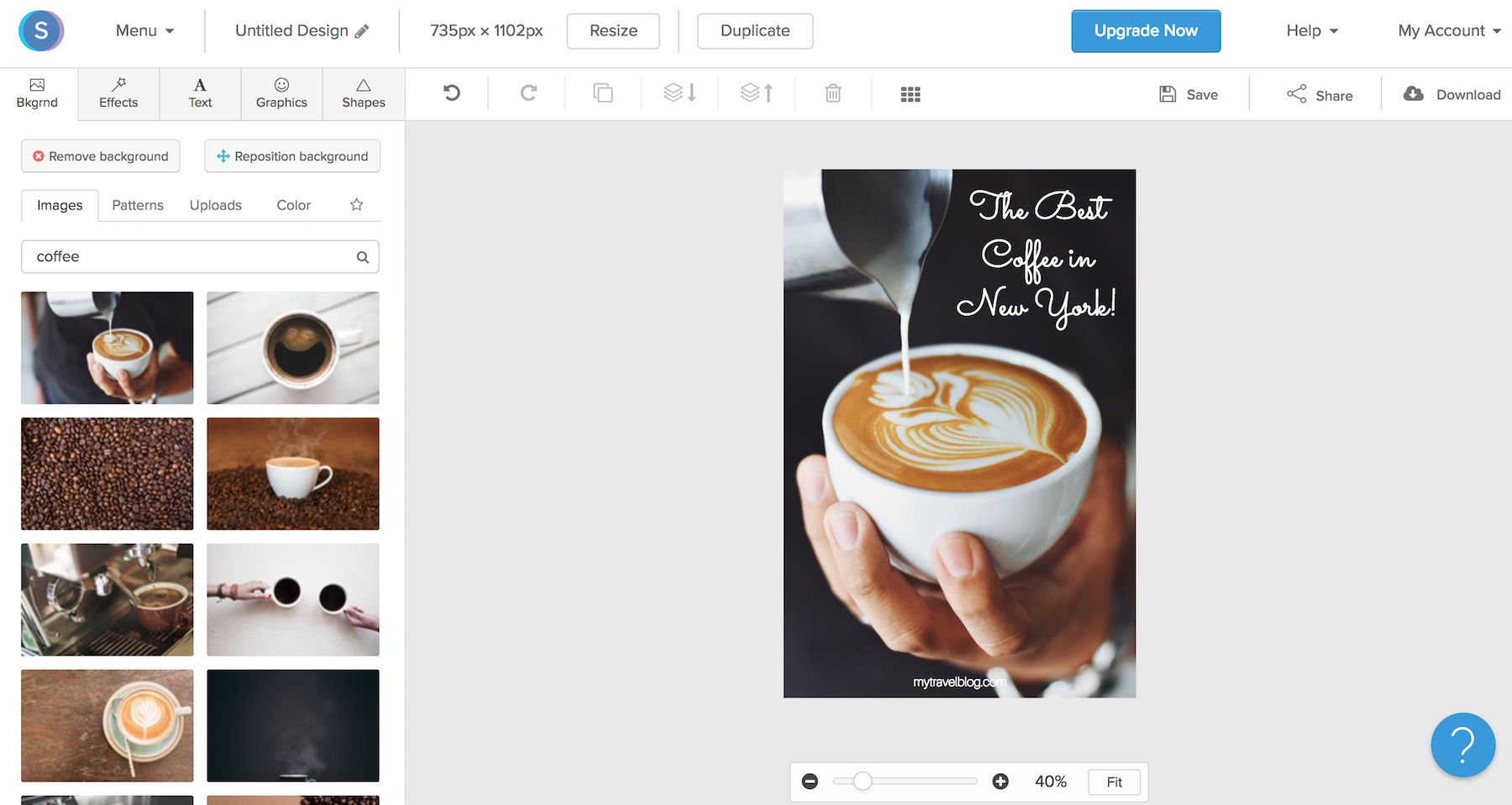 Gravit designer is for advanced users who need layer capabilities as well as greater control over graphics. It's a desktop download application that some may prefer to web apps. I love that I can use my custom fonts on my computer with Gravit, so this is my preferred tool of choice for adding text after I design my image layouts in Canva.
If you're looking for an advanced graphic editor that lives on the internet, then Pixlr is your tool! Again, you have complete control over graphics and text, so Pixlr functions similarly to Adobe Photoshop or Illustrator, but for free!
---
What free tools do you use for creating beautiful Pinterest graphics?